The Domain Name System Security Extensions (DNSSEC) are various Internet standards that add a source authentication to the domain name system.
This guarantees the authenticity and integrity of the data.
Please note:
DNSSEC is not supported by all TLDs.
Select your domain
To activate DNSSEC for your domain, please log in to your dd24 account.
First click on Domains ---> My domains and select the domain in the list.

Select WHIOS / Nameserver
Use our Domaindiscount24 name servers, select the "WHOIS/Nameserver" tab, scroll down the page, turn on the check box in the DNSSEC area and finally click on "Save Changes".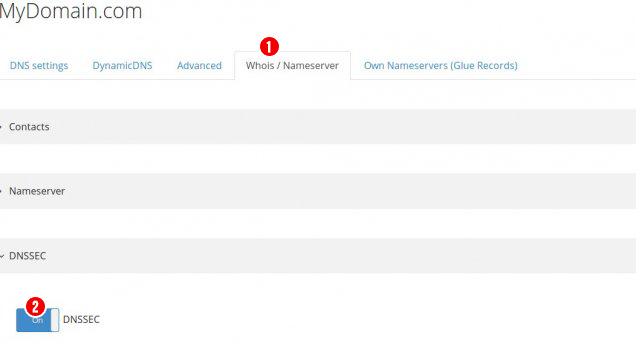 If you use our domaindiscount24 name servers, all necessary data is transmitted automatically by our system.
DNSSEC with external name servers
If your domain does not use our name servers, the corresponding fields for the key and data- record are displayed after the DNSSEC switch has been turned on.
If you have saved the data, please click on "Save" to transfer them.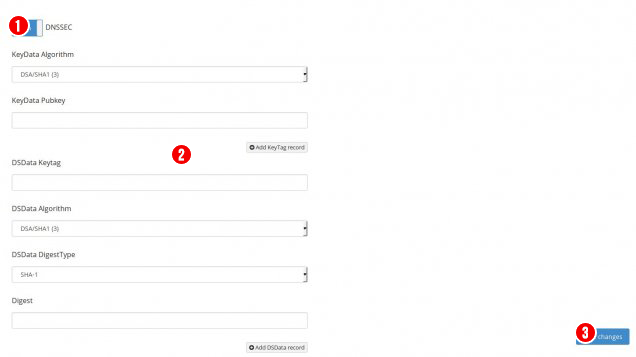 If your domain is NOT using our name servers, key tag record and/or DsData record must be entered manually and you have to ask your external DNS provider for the DS data or KEY data.