Choose domain
To configure URL forwarding or DNS forwarding (URL forwarding) for a domain, log in to your dd24 account.
First click on Domains->My Domains on the left and then in the overview directly on the respective domain.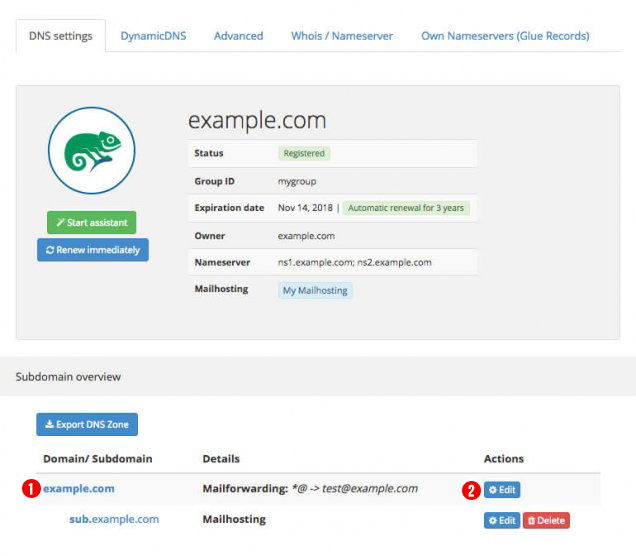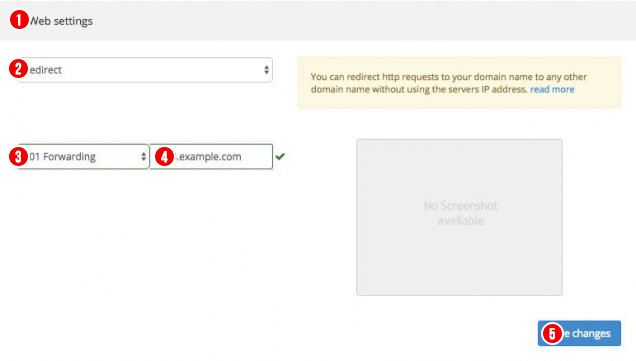 Please note
It is usually not relevant if you specify the target URL with or without the prefix "http://". Nor it is relevant whether the destination is reachable or not. The request is redirected to the destination URL just in the way you have specified it.

There is only a logical check of the syntax. The functionality of the target URL is not tested. Please check the functionality of the target URL, if neccessary, in advance by calling the browser.

Please note that changes must first be published in the DNS. This can cause a newly configured URL forwarding to take effect after eight hours.