What is a Subdomain?
It is very common to search a website under their www-address. This version is basically a subdomain of the main domain (Root-domain).
"www.example.com" e.g. is the www-subdomain of the domain "example.com"
"mail.example.com" is also a subdomain
By using our Nameserver you can create and configure as many subdomains as you wish.
How to create a Subdomain
To create a new subdomain login into your account, go to Domains - My domains in the menu at the left and select the domain you want to configure.



In the section Create new subdomain please enter the name of the desired subdomain and click Create subdomain to confirm.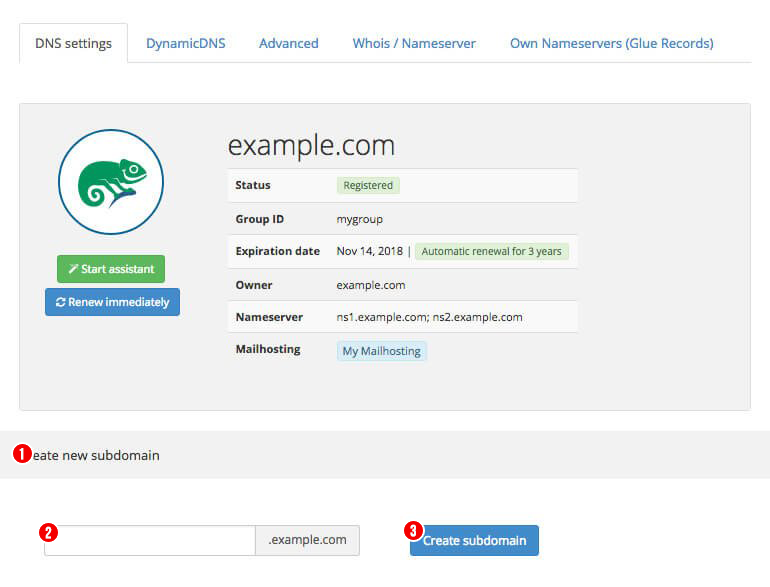 Change DNS Settings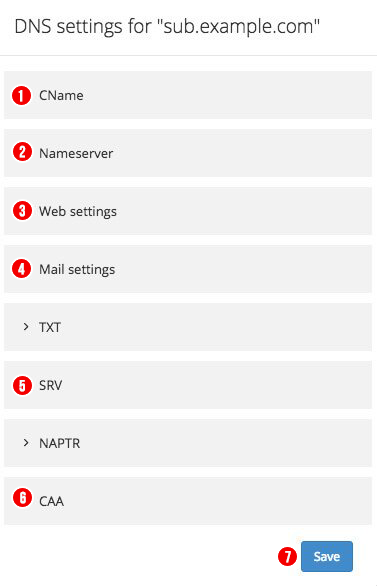 Please note:
After your new subdomain has been created, it may take several hours until it will become available in the DNS.
To save a new created subdomain, at least one Source record has to be configured.
Due to technical reasons in the DNS-Zone of a domain the zone entry has to be determined.
How to delete a Subdomain?
To delete a subdomain choose the subdomain from the list in the Subdomain overview and click the Delete button.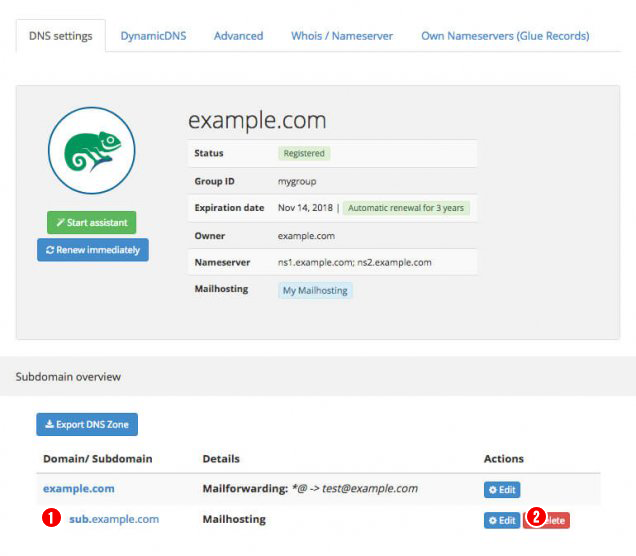 In the following pop-up window you have to confirm your entry to complete the process.