Your nameservers
In your Domaindiscount24 customer account you can register your own name servers.
The domain must be in your domaindiscount24 customer account.
To register your own nameserver, please click on Domains - My domains and then select the domain under which you want to register the name servers.

On the next page, select Own Nameserver (Glue Records) (1) and click on Add new Nameserver (2).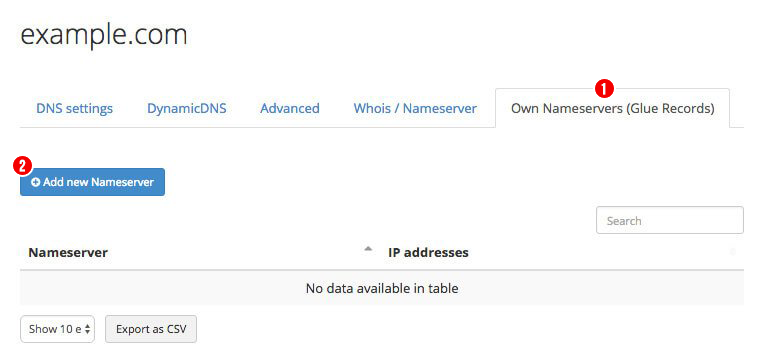 Please note:
You can only register nameservers for a domain that is managed in your dd24 portfolio.
In the following dialog window, enter the name of the desired name server (1) - (e.g. ns1.MyDomain.de) and the IP address (2) (if necessary several IP A/AAAA can be entered). When done, click on Save.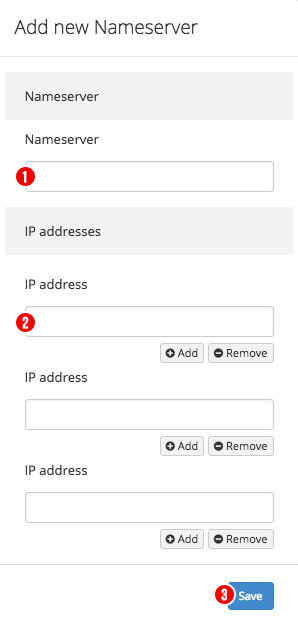 Edit / delete Nameserver
Registered nameservers are displayed in the same place.
With a right click on the nameserver you can edit or delete the nameserver.