Adapt your payment options
You can check and adapt your payment options in your customer account at any time.
Please click on your Customer ID at the top right and select Payment method.
Please note: All offered products will be automatically renewed if your account balance is sufficient or if configured an automatic payment method such as direct debit or credit card.
Options
You see your current payment option here (1).
If you want to change the payment option please select the new option (2).
Please confirm your selection by clicking on Save changes (3).
According to the selected method of payment, additional information is displayed or further options are available.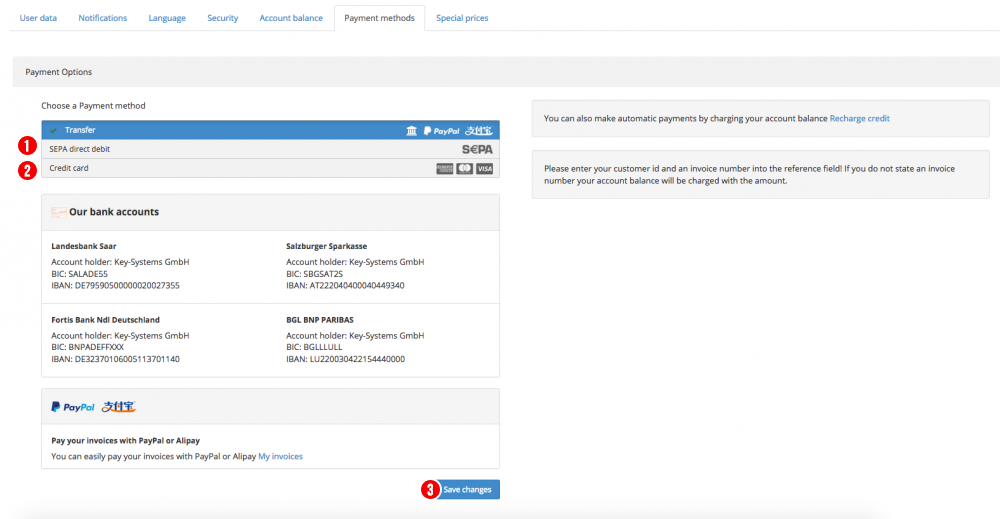 Please note:
If you have selected SEPA direct debit payment (bank debit) we need a signed debit authorization by fax, mail or e-mail (with company stamp if applicable). Otherwise, we are not allowed to charge amounts from your bank account - despite the bank account details you have specified in your account.