The payment option "Direct bank debit" is only available if you have a bank account in DE, AT, BE, NL or LU.
We require a signed debit authorization by fax, e-mail or as an upload from you.
Upon receipt of the direct debit authorization and successful review by our accounting staff the payment option "direct bank debit" will be activated for your account.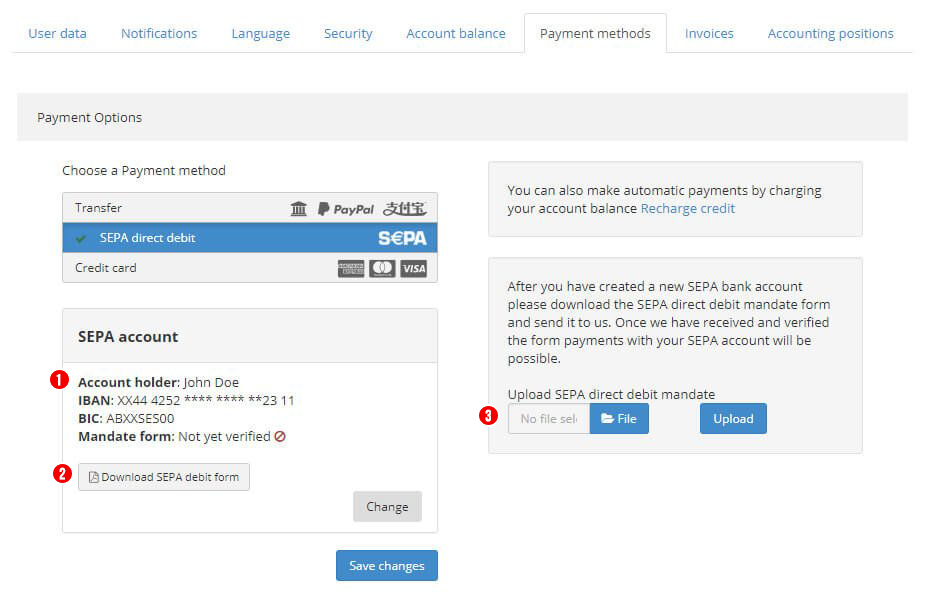 Please note:
Any changes to customer information or bank details require a new signed debit authorization. You can check under "USER ACCOUNT" -> "Payment methods" whether you have already provided a valid debit authorization. Please note that the minimum amount for an advanced payment by direct debit or credit card is 25.00 Euro.